Lux Helsinki is looking for a curator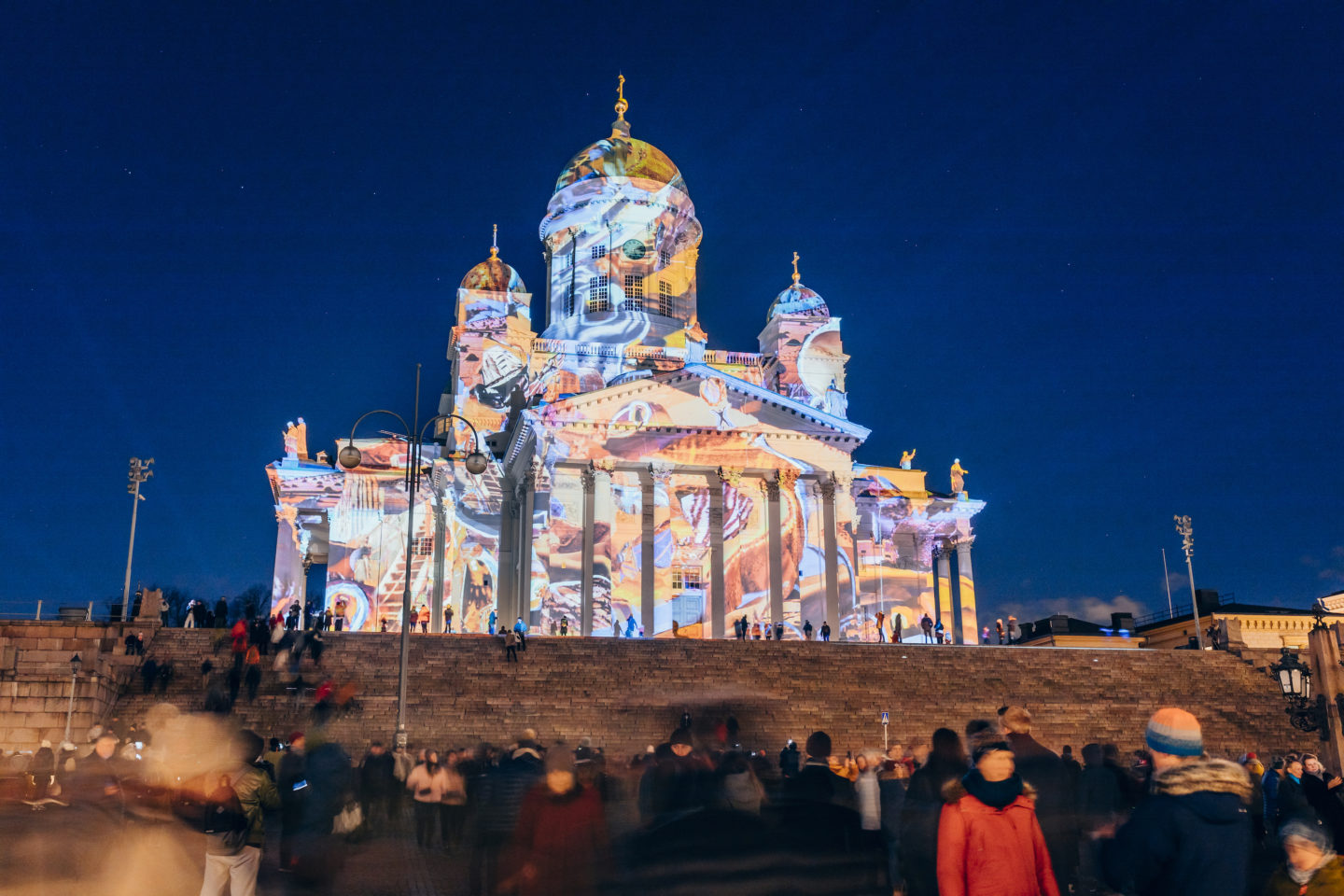 Lux Helsinki is an annually organised light festival that transforms familiar buildings and spaces into unique works of urban art every January during the darkest time of the year. The festival presents a diverse range of light art along a changing, few-kilometre-long route. In addition to the most famous buildings in Helsinki, the route also highlights some of the city's lesser-known courtyards and façades. The festival attracts over half a million visitors each year.
We are looking for a curator to develop, grow and enrich Lux Helsinki. Following the festival's goals and development strategy, you will be working in close collaboration with the Helsinki Event Foundation's production team. As the festival's curator, you will have the opportunity to influence what installations are selected for the 2022 festival, and you will be in charge of the overall planning of the 2023 and 2024 editions of the festival.
The position requires an applicable degree, relevant background in light art and experience in working as a curator in the field. We value previous accomplishments in events curated in Finland or abroad and strong networking skills. As a professional, you are goal-oriented and have the vision to develop Lux Helsinki both as a festival and as a landmark of the winter event season in Helsinki.
Send your application letter, CV and portfolio along with your salary requirement by 14 May to stuba.nikula@eventshelsinki.fi. The curator's position includes the 2022, 2023 and 2024 editions of the festival and demands four full months of work per year.
For further information, please contact project manager Susa Nokelainen, tel. +358 50 593 3438.
Helsinki Events Foundation organises the City of Helsinki's significant public events, such as Helsinki Festival, Lux Helsinki, Helsinki Day, Helsinki New Year, Helsinki Baltic Herring Market and Helsinki Christmas Market. The foundation was launched in January 2019 to develop Helsinki into an ever more functional and attractive event city.