Anna Björklund (FIN) – Light Beings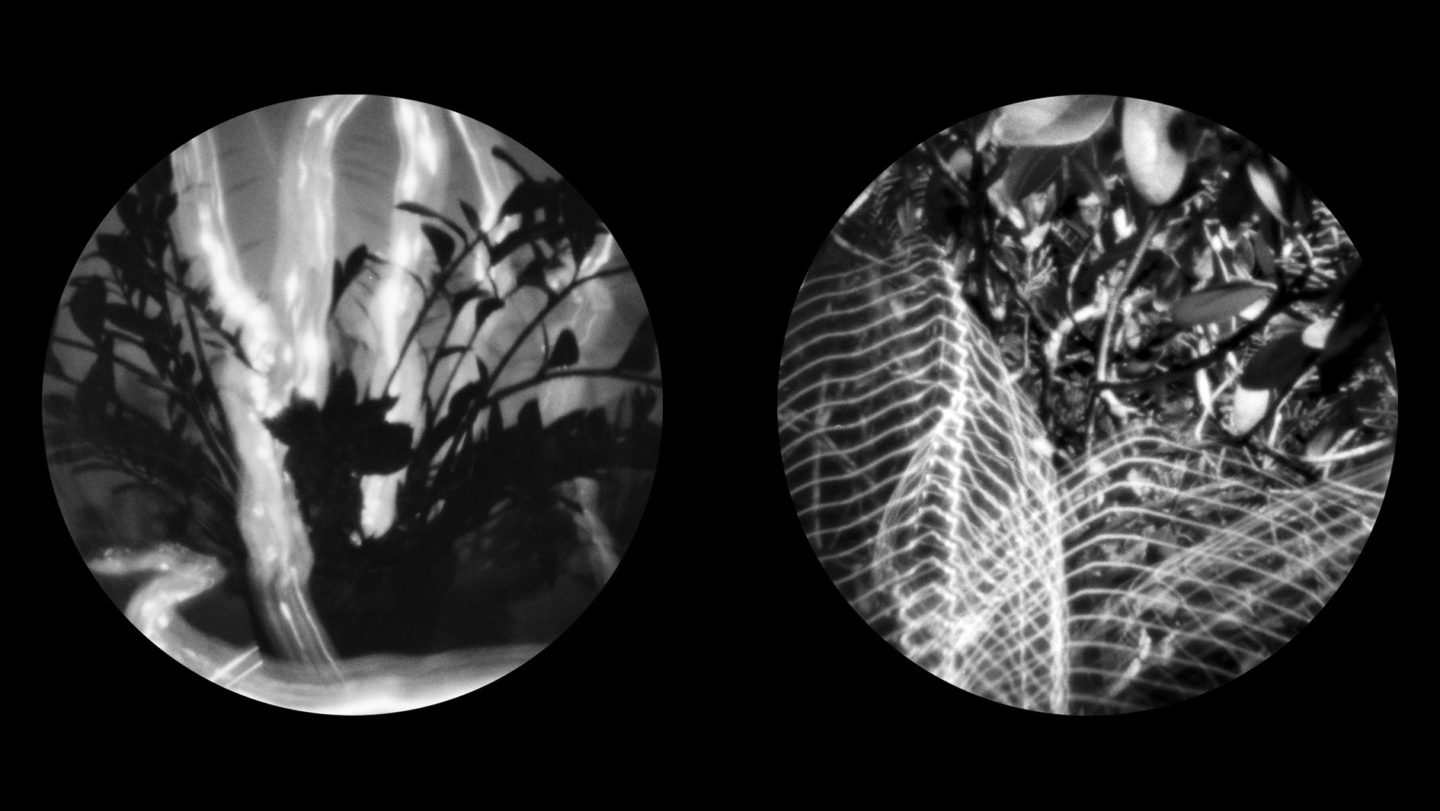 Event Introduction
"I tape black bin bags over the windows and draw the curtains. To cover the doorframe, I hang a cloth over the door. I tape over the smoke detector and router lights and turn off the ceiling light.
I crouch in the darkness and use my fingers as my eyes, until I notice how light slithers in from small cracks, twirls around my fingers, bounces around the ceiling boundary and slides down onto the floor.
I grab a hold of it and twirl it around an Emerald palm. I take another one, which I roll up into a bundle and place on the floor."
Light Beings, by visual artist Anna Björklund, is a two-channel video work which has been filmed with artist-made pinhole cameras. The GIF-like videos portray light as a three-dimensional living being. Through this work, the artist hopes to incite the audience to reflect on the essence and nature of light.
Anna Björklund is a visual artist and curator who lives and works in Helsinki. Björklund's film-based works deal with the traditions of performing and filming as the operation of a magical apparatus. The works focus on emotion and experience through poetic expression. Having studied Visual Cultures, Curating and Contemporary Art at Aalto University, Björklund graduated in 2020 with an MA. She is a curator at the Finnish Museum of Photography.
NB:
Lux Korkeasaari is open between 26 December 2022 and 8 January 2023 from 10 a.m. until 7 p.m.
Lux Korkeasaari charges a separate entry fee, and for each ticket sold and annual card visit, one euro goes to protecting snow leopards. Read more: korkeasaari.fi/en/
In co-operation with:
Korkeasaari Zoo
Categories
Map
Event Information
Time:

26.12.2022–8.1.2023 klo 10–19