Anna Burvenich (BEL) – K/NO/W/MATTER/ WHAT/EVER/WH/Y/THING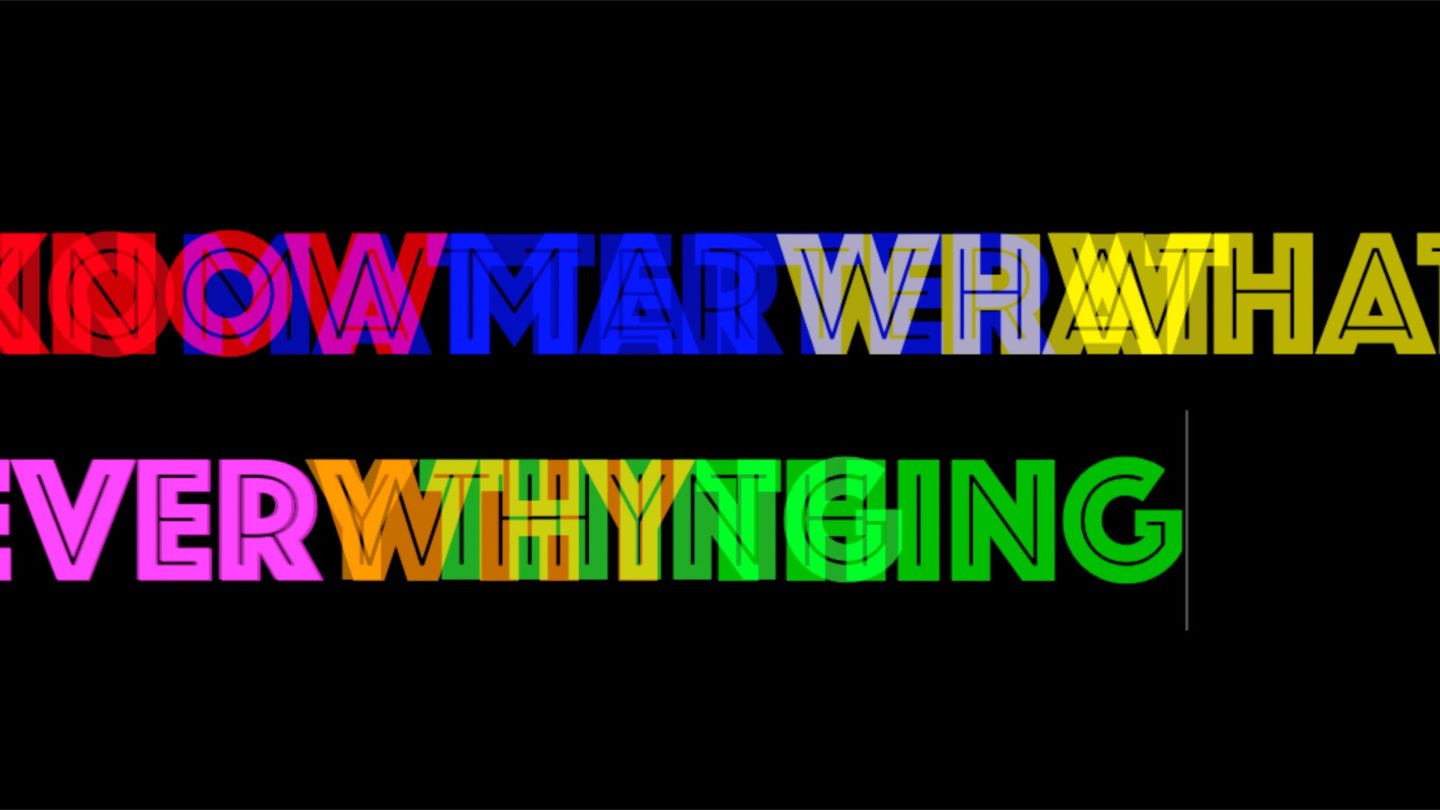 Event Introduction
K/NO/W/MATTER/WHAT/EVER/WH/Y/THING is a projection of two different moving sentences coming from opposite directions. Anna Burvenich supports the idea of openness to change, and at the same time the need for pushing back, not blindly following mainstream thinking.
This projection is supported by a sound installation. From different speakers, you will hear languages play with these words, at various speeds. As if they talk to or interact with each other and are making their own conversation along in a continuous attempt to make sense trying to decide what is important and why.
There is room for new considerations at places where different things come together. When both slogans cross over each other, new colors emerge, a struggle emerges, a dialogue emerges, a battle emerges.
Anna Burvenich allows her installations to preserve the element of experimentation. With a master 's degree in history, postgraduate's degree in worldwide development, and several degrees in psychotherapy; her artwork shows a philosophical approach to life: "Life has no definitive meaning, only the one that we either create ourselves or the one which enjoys preferences". In 2021 she finished a bachelor's degree in free arts at KASK (Gent, Belgium) and participated with two of her installations in Gent Light Festival (Belgium, 2021). During her art studies she was invited to the Supermarket Art Fair in Stockholm, where she did a long durance performance for five days. At the moment, Anna continues to work as a psychotherapist and enjoys creating art installations that either bring light, or enlighten parts of life.
Categories
Map