Anna Nykyri, Kaisu Koivisto (FIN) – Turquoise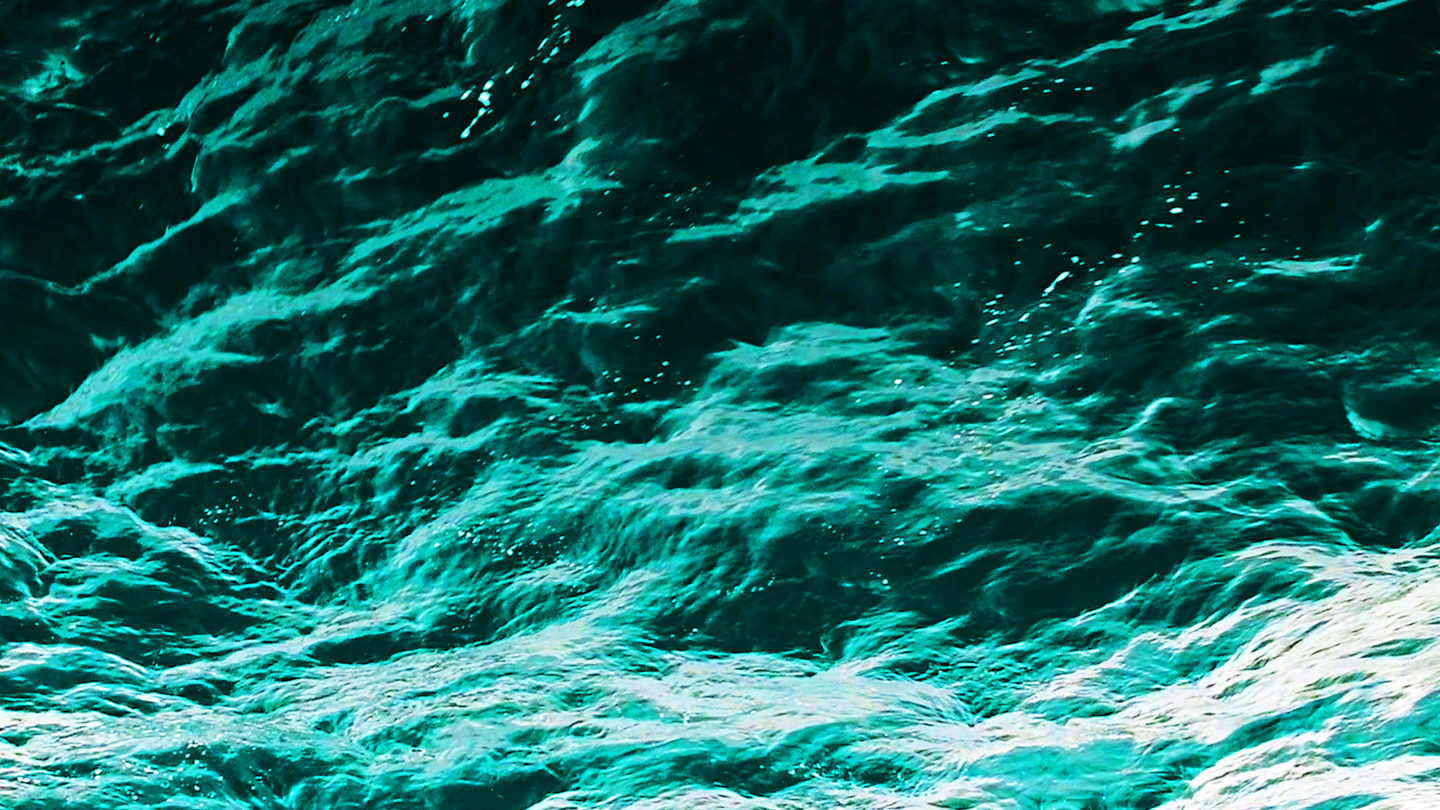 Event Introduction
In the Turquoise video installation, visual artists Kaisu Koivisto and Anna Nykyri examine the colour of the water of the Baltic Sea, which is affected among other things by pollutants, eutrophication and blue algae. Baltic Sea research data is used as indicators of changes in the image flow of the work.
The image layers in Turquoise show the world of living creatures depicted with the help of a microscope, aquatic plants, waves and sea animals. The work was filmed in the Gulf of Finland, at the Husö Biological Station in the Åland Islands and on Svalbard. 
The thematic focus of Kaisu Koivisto's artistic practice is rooted in the notions of place and landscape. Her interests are rooted in the North, its landscapes and sociopolitical dimensions. Her interest in history leads her to explore abandoned Cold War era military areas in Eastern Europe. In New Nuuk she examines the growth and urbanization of Nuuk, Greenland's capital.
Visual artist, film director, and screenwriter Anna Nykyri lives and works in Helsinki. Nykyri holds an MFA from the Finnish Academy of Fine Art and an MA in Choreography from Trinity Laban Conservatoire of Music and Dance, London. Nykyri uses moving image to create films and cinematic video installations. She has participated in a number of residencies such as ISCP, New York; Barbican Center, London; Cité des Arts, Paris.
Artists: Kaisu Koivisto and Anna Nykyri
Data-based compositing: Roberto Fusco
In co-operation with:
Niilo Helander Foundation, Arts Promotion Centre Finland, Oskar Öflund Foundation, The Finnish Cultural Foundation, Alfred Kordelin Foundation, City of Helsinki, Tony Cederberg / Åbo Akademi University, Finnish Environment Institute and Sea Life Helsinki.
Categories
Map