Collectif Coin (FRA) – Abstract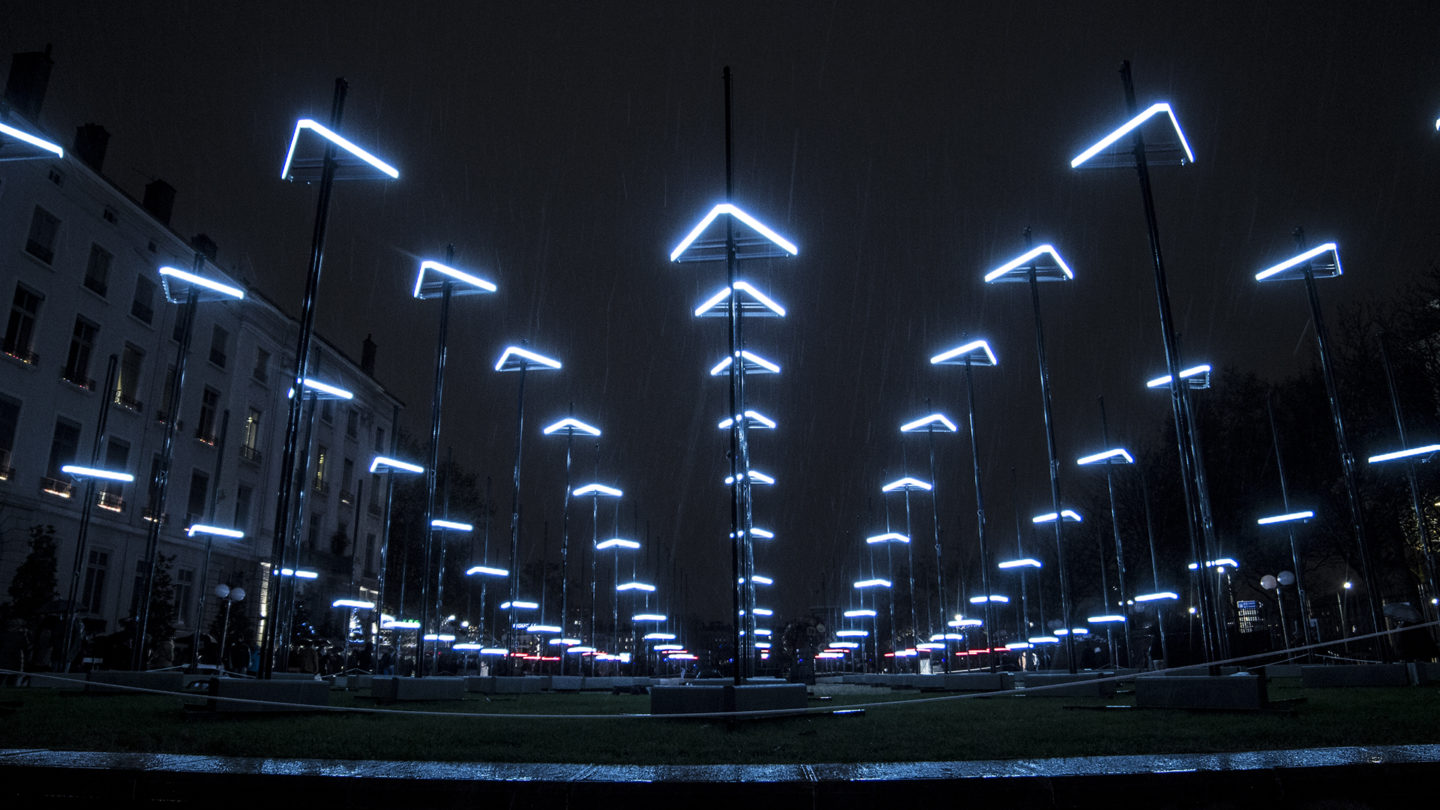 Event Introduction
Movement, sound and light interweave in Abstract. It presents a repeating 20 minutes loop inspired by the concept of relativity. Time can be perceived as a vertical dimension in which the pixels travel. This movement will be used to freeze time while the audience keeps their feet firmly on the ground.
Since 2013, Maxime Houot has created numerous sound and visual pieces presented on the international scene. Exploring the limits of his own perception, he deploys a practice that is both artisanal and conceptual. Artisanal since the gesture, the manufacturing, the obsessive accumulation of simple shapes are the bases of his work. His questioning begins in the workshop, by making the device that will support his next creation. Even if the term "Digital Artist" can be used, contact with matter, machines, objects, is fundamental in his work. And this artisanal gesture serves as the starting point for a conceptual approach. Graduated in applied physics, the world around him, even put into an equation, has always been a source of fascination and wonder. The time that does not flow, relative reality, void digitization, and man as a digital machine are concepts that accompany him and feed his imagination.
Most of his creations are produced by the company Collectif Coin. Company with which he also likes to experiment by crossing his work with other artists.
Creation – Performance : Maxime Houot
Technical Director: Nikola Pilepic
Stage Manager: Justine Duval
Computer & Electronic Engineer : Tom Magnier
Construction team: Paul Ammeloot, Justine Duval, Carla Massey, Sacha Mincevski, Marc Parlange
Production: Collectif Coin
Coproduction: Fête Des Lumières De Lyon, Digital Week – Nantes Métropole, Scopitone – Nantes
Soutien : Département de l'Isère
Création originale – Lyon – Fête des Lumières 2017
Categories
Map