Hypar Collective (NED) – Growth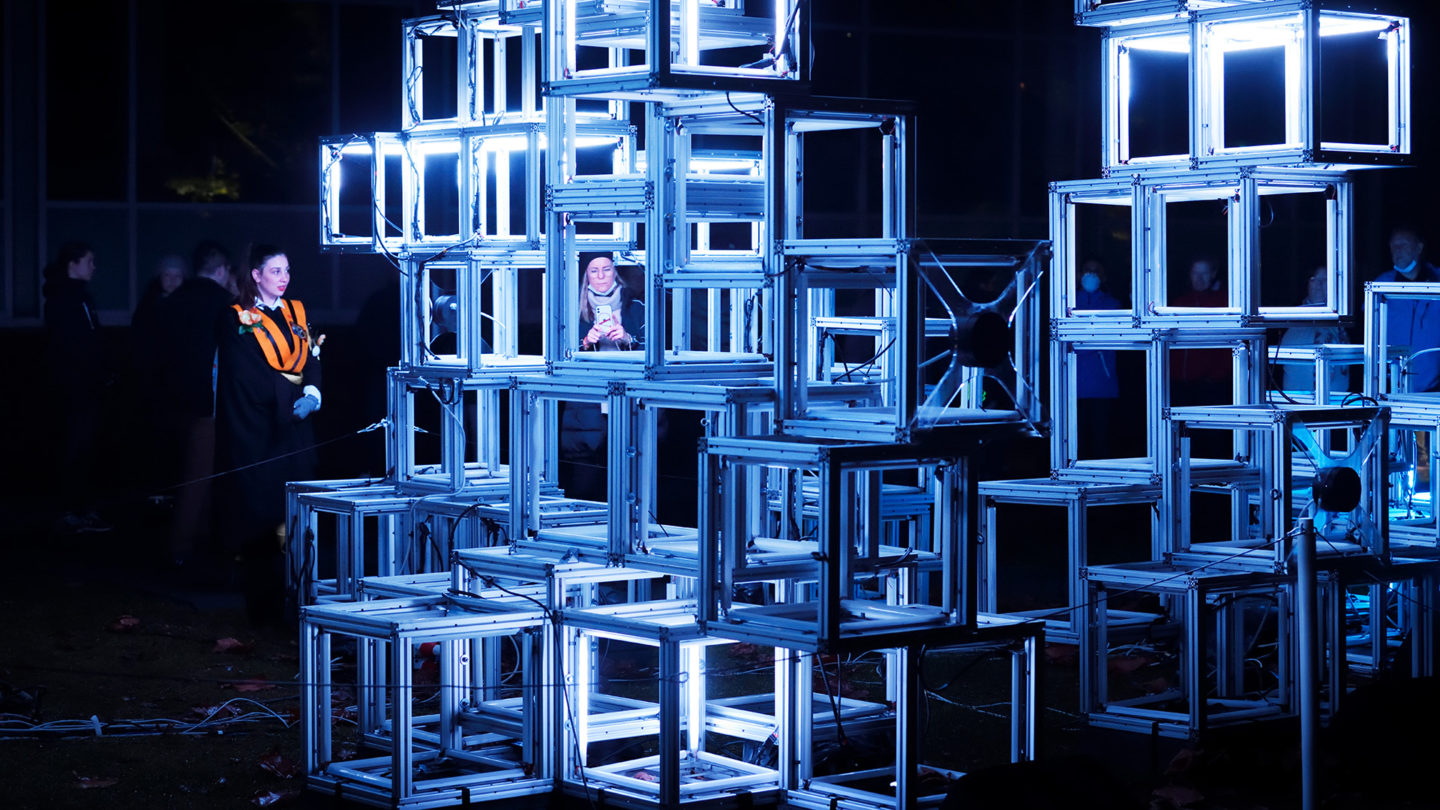 Event Introduction
Growing means investing time and effort in achieving your goals. By overcoming and mastering various elements in your journey, you can develop and thrive. Even if the steps you take now don't always seem to contribute to the goal, eventually it all falls into place.
Hypar Collective visualizes the growth process with this interactive light installation. At the start of your growing process there is no clear coherent path to follow, shown in disordered and unconnected pieces. Throughout your journey it becomes clear how small achievements contribute to overall growth, depicted in the increasing volume of the installation. Visitors can activate the separate elements in the installation. When multiple small achievements happen simultaneously, the ideal conditions for growth are activated which results in a magical interplay between light and sound. Afterwards, visitors are invited to look back. By using anamorphosis the unconnected pieces now form a coherent shape, emphasising how small steps all contribute to the greater goal.
Hypar Collective is a group of 12 young creatives with a background in interaction and structural design and is based in Eindhoven, a well-known hub for technology and design. Since 2017 the team exhibits their modular and interactive installations at various events as light festivals, music festivals but also at exhibitions. The core of each concept is formed around the interplay between interaction with lights, sound, and the form of the installation. The modular cubes can be individually controlled and placed in various shapes, which allows for customized and site-specific installations.
Categories
Map