Lucid Creates (GBR) – BEAM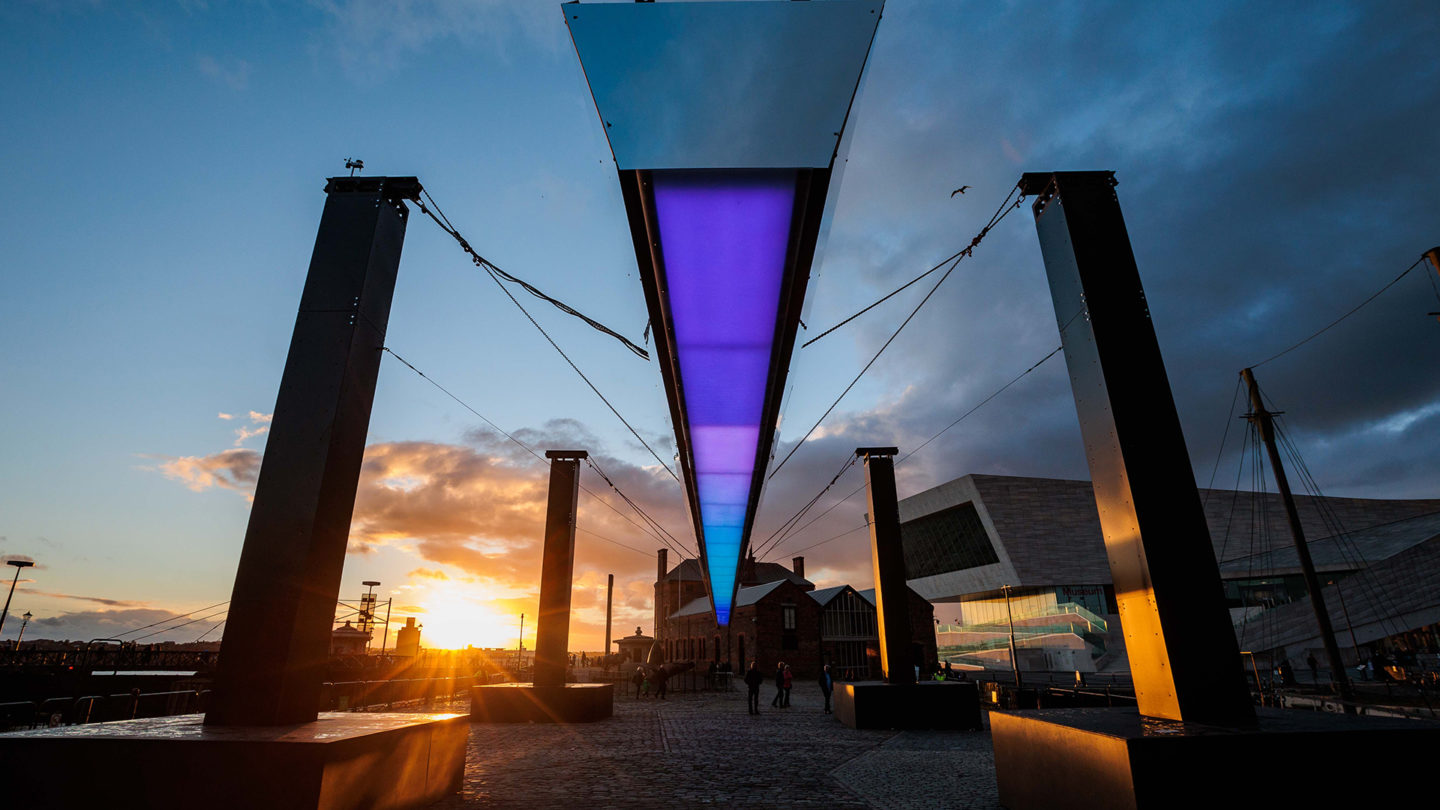 Event Introduction
BEAM x Polestar
BEAM is a LED light installation, 30 m long and 9 m high, suspended from a steel frame. Commissioned for River of Light, Liverpool's annual outdoor illuminated gallery on the Mersey, it uses shifting colours and audio to transport visitors to another time and place. 
At Lux Helsinki, that other time is the near future. As Polestar sees it.  
The colours of the luxury electric brand's palette, combined with the music and soundscapes of renowned composer (and frequent Polestar collaborator) Lisa Nordström, turn BEAM into a portal. One that leads to a future defined by a lack of both emissions and compromise, a future that's right around the corner.  
A future that can be glimpsed even now. 
Flanking BEAM are four Polestar 2s, adding their minimalistic light signatures to the installation above. Visitors can also tour Helsinki in the fully electric fastback, getting a closer look at the various pieces that make up the festival.
BEAM provides a look into another world through a minimalistic, yet powerful experience. As does Polestar.
Lucid Creates are a design and fabrication studio who are renowned for creating environments where audiences and artists collaborate, connect and converge through sound light and visual language. 
Lucid have a reputation for creating impactful installations that result in intensely memorable experiences, our award-winning structures, spaces and immersive public art installations encourage and enable community, sustainability and inclusivity. 
In co-operation with:
Polestar
Categories
Map
Event Information
Address:

Mäntymäen kenttä