Massimo Uberti (ITA) – Domus Aurea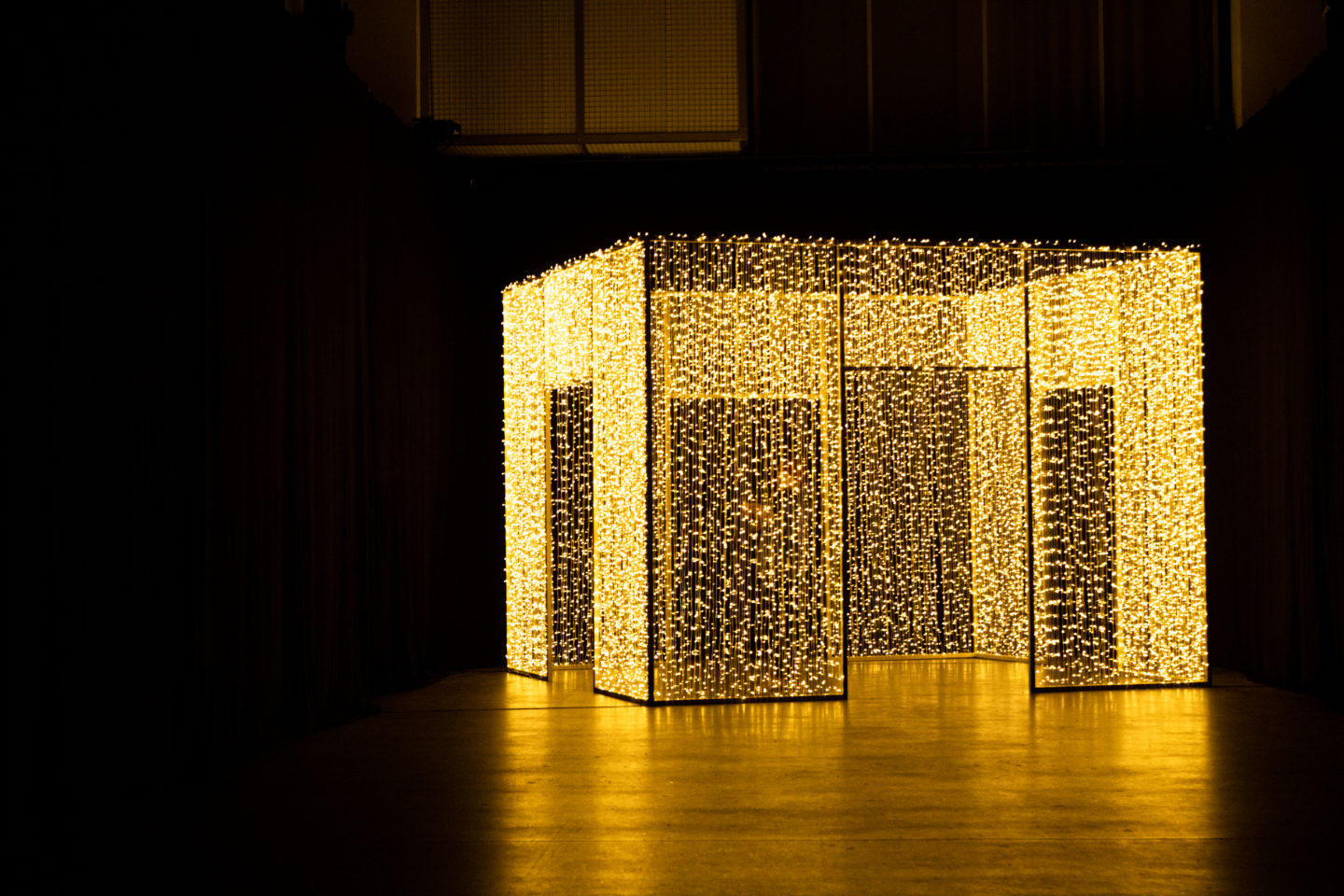 Event Introduction
Domus Aurea is Latin for "golden house" – this is a glowing space that the artist shapes to become a home of himself, his mind and his life. The walls created by daily events enliven and enlighten us. Our experiences come together to create somewhere in which we can share a private and intimate space. Domus Aurea invites us inside to observe and look around. This is a place where we can live and reminisce.
Domus Aurea is displayed for the first time at Lux Helsinki 2023. 
Artist Massimo Uberti graduated from Brera Academy in Milan and in recent years his works have been seen in Rome, Amsterdam, Manchester, Ontario, Washington, Shanghai and Dubai among other places. Uberti's work Essere Spazio (2017) was created to support the cultural heritage of Naples and the works Parran Faville and Da Sponda a sponda dedicated to Dante were created in partnership with Unesco for the city of Verona. Uberti's work Orbita is permanently located in Gamba Castle – Museum of Modern and Contemporary Art in Châtillon AO, Italy.
In co-operation with:
The Italian Cultural Institute
Categories
Map