Päivi Raivio (FIN): Säätiloja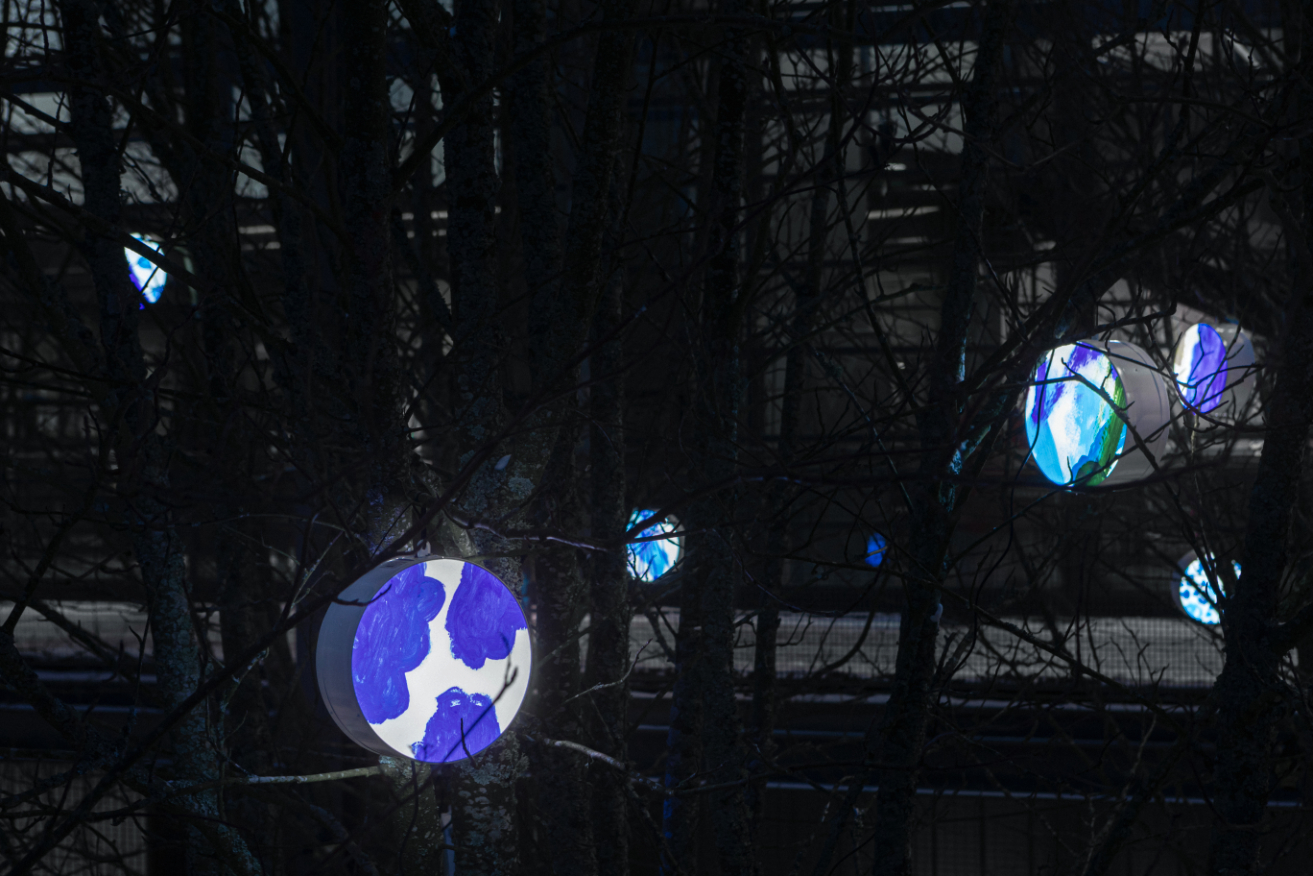 Event Introduction
Whether it's snowfall or storms, rain or gusts – Säätiloja brings many forms of weather conditions in light works of art to Vuotalo's front yard. The cold and dark season is highlighted by adding light and color which fits to the theme.
The shapes and colors of the light works were created in art workshops with local pupils, where they illustrated what different weather conditions, such as pyry (dense snowfall) could look like. The workshop's material was further processed by Päivi Raivio by choosing details, which show the movement of different types of snowfall for example.
The light work set on the rowan trees brings life to the urban space making the environment of Vuotalo front yard atmospheric and story-like, and to continue enlivening it also during the winter months.
Säätiloja is a project designed and implemented by urban designer-artist Päivi Raivio (RaivioBumann). The project is produced by Vuotalo.
Categories
Cultural Centres, Additional Programme
Map
Event Information
Address:

Vuotalo (Mosaiikkitori 2)