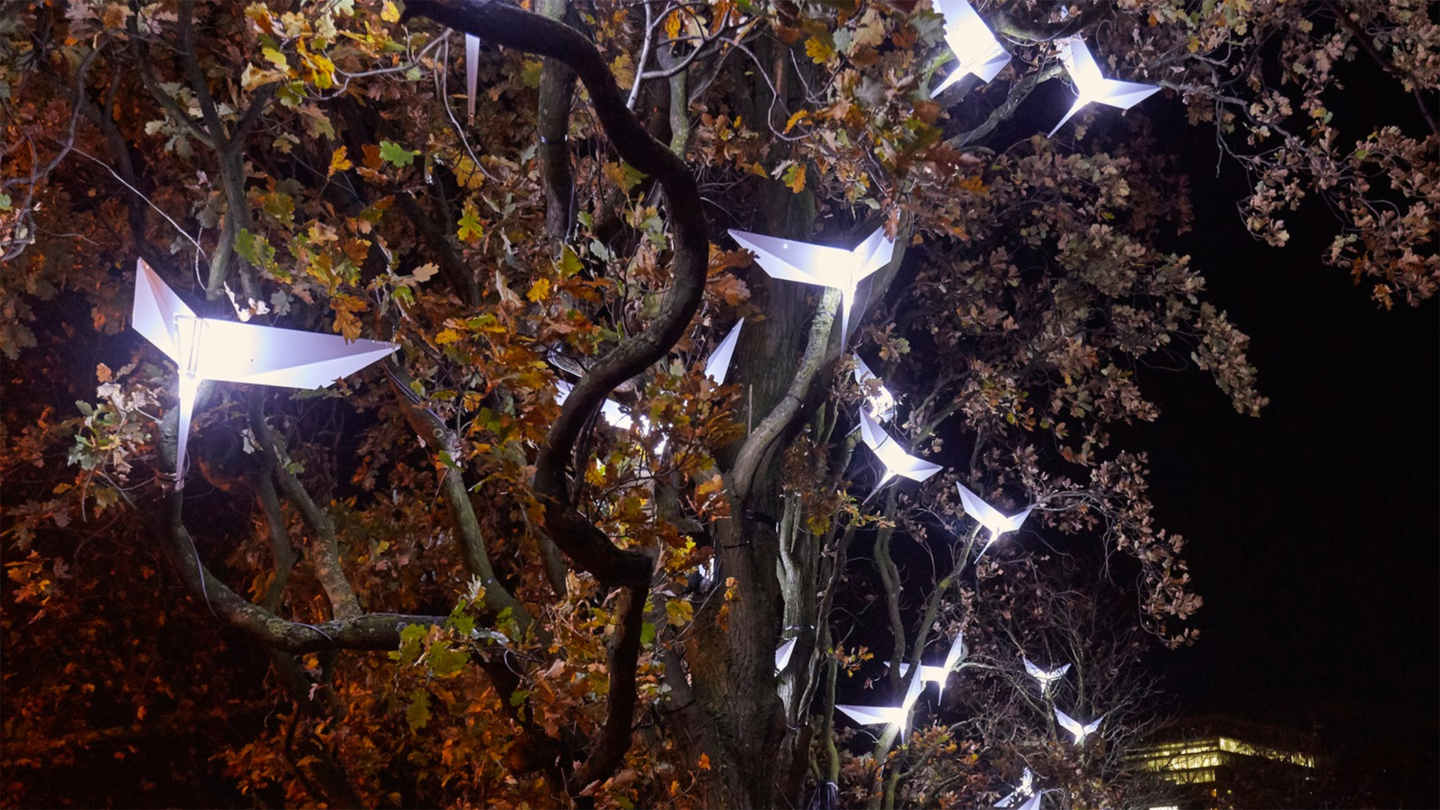 Event Introduction
A swarm of migratory birds has settle down for a while in the trees of the City.
High in the branches and inside the trees, their white light creates a serene and very contemplative atmosphere.
Each new place they fly to seems to give them the energy to carry on their endless journey.
The birds are like urban origamis and are installed organically like light jewels to reveal the magnificent of the trees.
Pitaya is a creative studio founded in 2006 by David Lesort and Arnaud Giroud. Light is their main field of study. They are exploring how light can affect materials through their creations. Their art installations are a mix of in situ and object design with a strong focus on what they call a "Design by the multitude". This type of creation identifies a new space (either indoor or urban scale) to be designed with multiple lighting objects. Therefore, the setting of the objects is as important as their design, and it is the combination of both that creates the final piece. The studio works on a large range of productions such as light objects, luminaires, lighting sculptures and stage design. The scope of their work is wide, from urban scale events in public space to private commissions. Their pieces have been exhibited worldwide in various events and fairs in Paris, Beirut, London, Moscow, Tokyo, Beijing, Dubai, Houston, New York, or Singapore.
Categories
Map