Roberto Fusco (IT/FI) – Ossa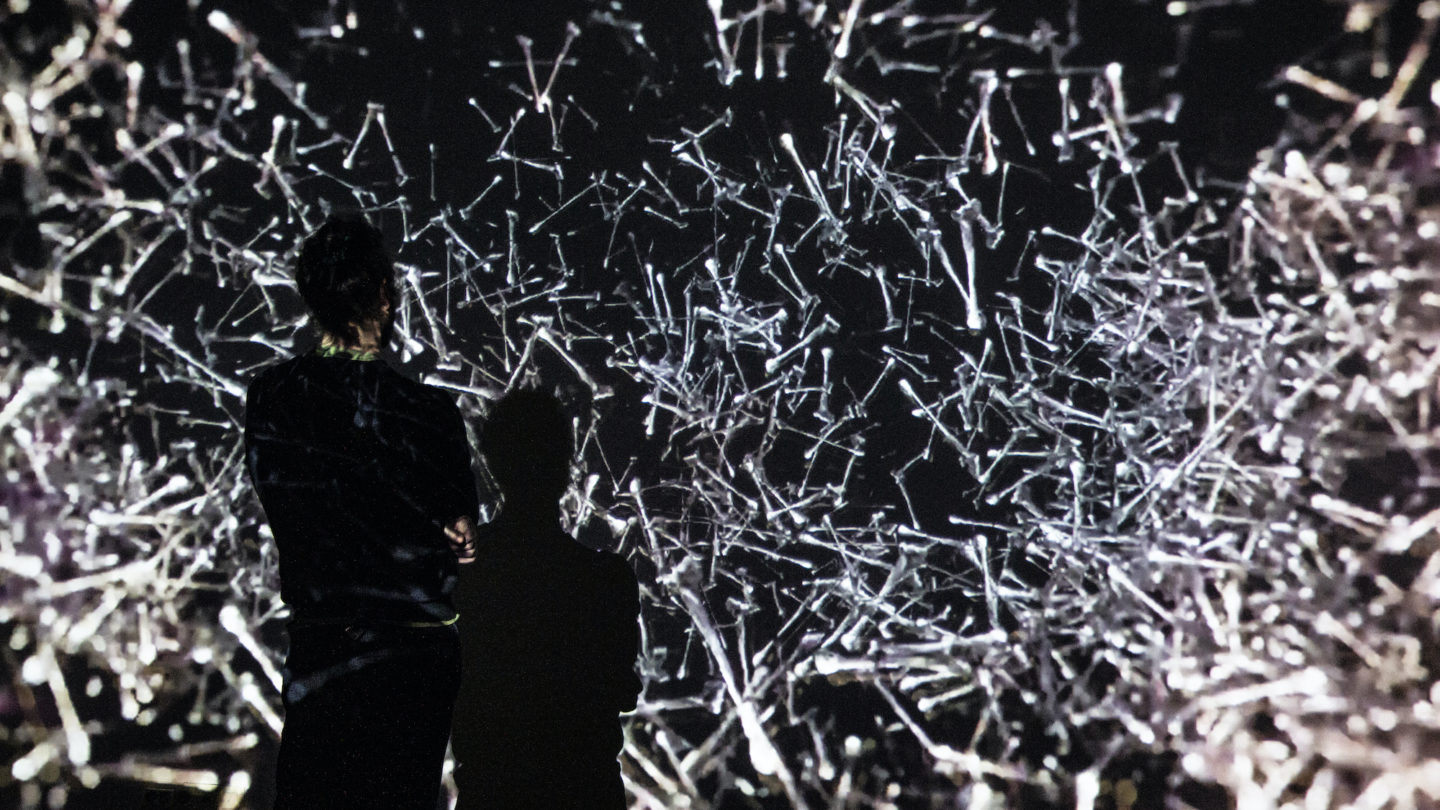 Event Introduction
Ossa is a media installation in which the visitor becomes part of the work. A camera records the outline and movement of the viewer, but the image on the screen is formed by animal bones. The work is a reminder of how fundamentally similar we are to animals.
Livestock animals, such as chickens, pigs and cattle, were used as models for the installation, reminding us that the bones were once living animals and not just the waste found on our plate after consuming them.
"Right now is the time to recognize the exploitation of non-human life, and to face the global challenges that endanger all species, their next generations and the entire planet. We need to challenge the presumption of human centrality and rethink our role on this planet."
Roberto Fusco is an Italian media artist based in Helsinki. At the intersection of physical and computational processes, Roberto focuses his artistic research on the use of digital techniques capable of recording, reconstructing and simulating reality, exposing the role of technology itself in mediating our perception and experience. His work, in the form of installations or audiovisual performances with real-time and interactive elements, combines material and digital elements towards the creation of hybrid forms in which the processes of negotiation with technology become manifest and the materiality of the world, with its complexity and unpredictability, transcends what is computable.
Trailer:
Credits:
Artistic design: Roberto Fusco and quietSpeaker studio
Sound consultant: Sebastian Schlecht
The installation has been produced by Kunstventures and supported by AVEK / Mediarata and the Finnish Cultural Foundation.
In co-operation with:
Cultural Centre Stoa
Categories
Map
Event Information
Address:

Cultural Centre Stoa (Turunlinnantie 1)