Romain Tardy (FRA) – The Great Indecision Council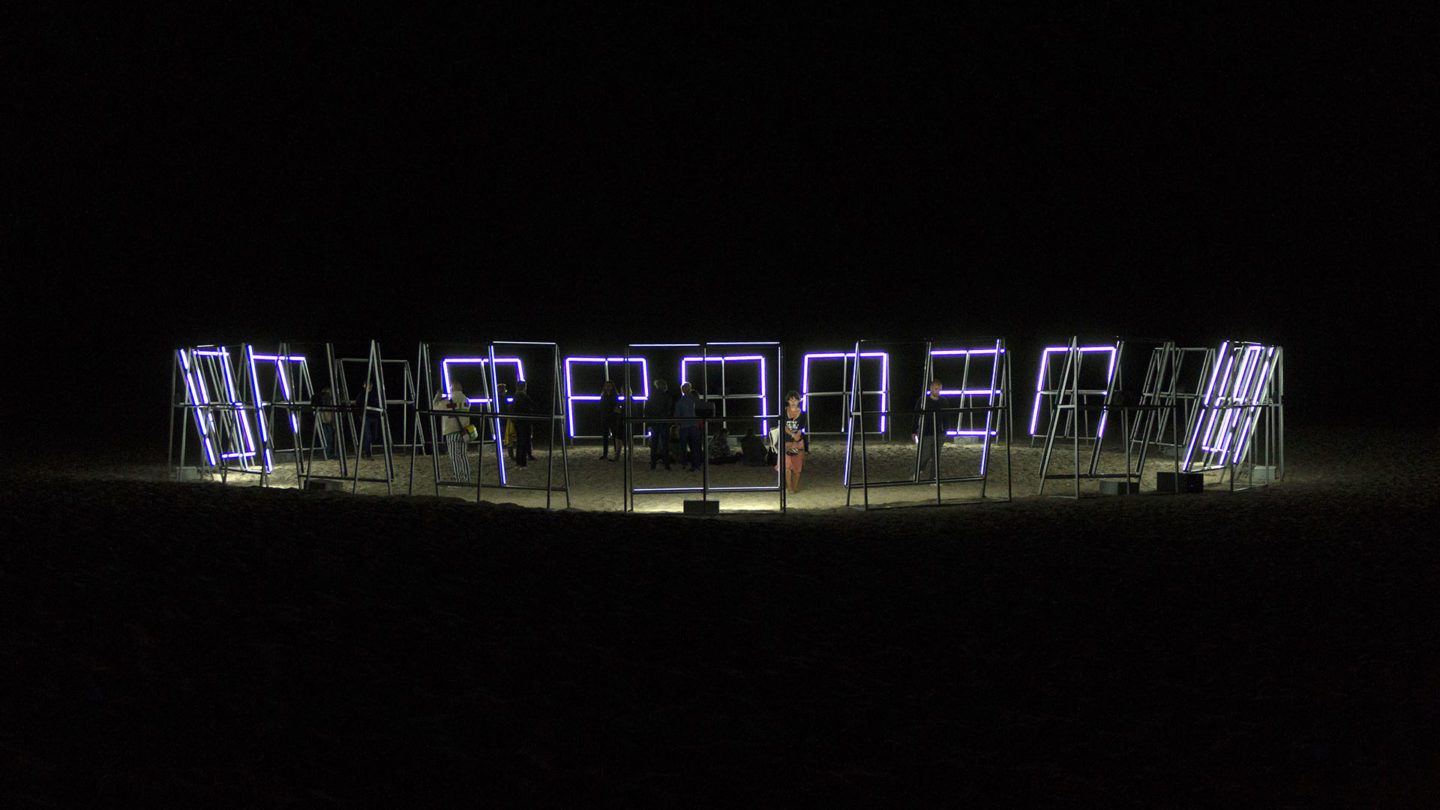 Event Introduction
Who are we really? Who do we want to be?
What do we tell Google, from the apparent intimacy of our smartphone, that we would rather not share with the rest of the world?
With his art installation The Great Indecision Council, visual artist Romain Tardy presents an unsolicited self-portrait of our current society by translating in real time the search terms most frequently used on Google and Google News into visual and audio signals in the public space: they become pulses that are visible and audible both inside and outside the circle.
The Great Indecision Council is a reflection for us all. An image that shows humanity as it really is, not how it wants to be seen. The work takes the shape of a mesmerizing and hypnotic large-scale light and multi-channel sound installation, in which visitors are surrounded by a circle of light, sound, words and computer-generated, mystical chants. The Great Indecision Council invites visitors into the middle of this enchanting work while being watched by spectators close-by, and maybe even far above us.
Romain Tardy has been active in the visual art scene since 2008. Today his work is shown all over the world and most often conceived as poetic sensory experiences using light, video mapping, physical objects and sound. They question our relationship to technological and digital developments and their repercussions on society.
While his work has a direct and undeniable link with the digital, Romain Tardy considers that his work does necessarily qualify as digital art. "My primary focus is to create tangible, offline art installations. The screen is not the limit."
Romain Tardy used to work in animation and post-production studios. After attending art school, he began his professional career as a VJ, which led him to work on collaborations with major artists such as Jay Z, Flying Lotus or Murcof and to the creation of the ANTIVJ label where he worked from 2008 to 2013. Currently he lives and works in Brussels, Belgium.
As well as his personal creations, he does creative and art direction, art consulting, and he is invited to do workshops and lectures in art schools and universities on a regular basis.
Categories
Map