I have an old house. So when the shelling started, together with my daughter and grandson I moved to a friend's house. His house was stronger and safer, and further from the Irpin center, where we lived. We are workers of the critical municipal infrastructure, so we couldn't leave earlier, and then it was too late. Russians were shooting civilian cars. I had no right to risk my family and relatives. We thought we would sit in hiding and wait for a couple of days and this chaos would end. But we were wrong. We were hiding in the basement since February 28. On March 3, Russians started shooting from Grad not far from us. When the opportunity appeared, on March 5 at 8:30 a.m., I sent my daughter and grandson to safety, thanks to the parishioners of our church. At 10:50 a.m., a Russian tank was already standing in front of our backyard. There were four of us left. There were frequent shellings. When the tank is close to us, it's quiet, then they get hit, move away further and then start firing mines in response… We saw dead bodies of civilians on the streets. On Pushkinska street we saw shot and crashed down civilian cars. It was scary. On March 7, we got a chance to get out. We found a cell phone connection and connected to the local TRO (territorial defense unit) and they told us a safe way to evacuate. We said our goodbyes and left. We heard shelling and machine gun shots near us. We walked to Romanivka village to cross the bridge.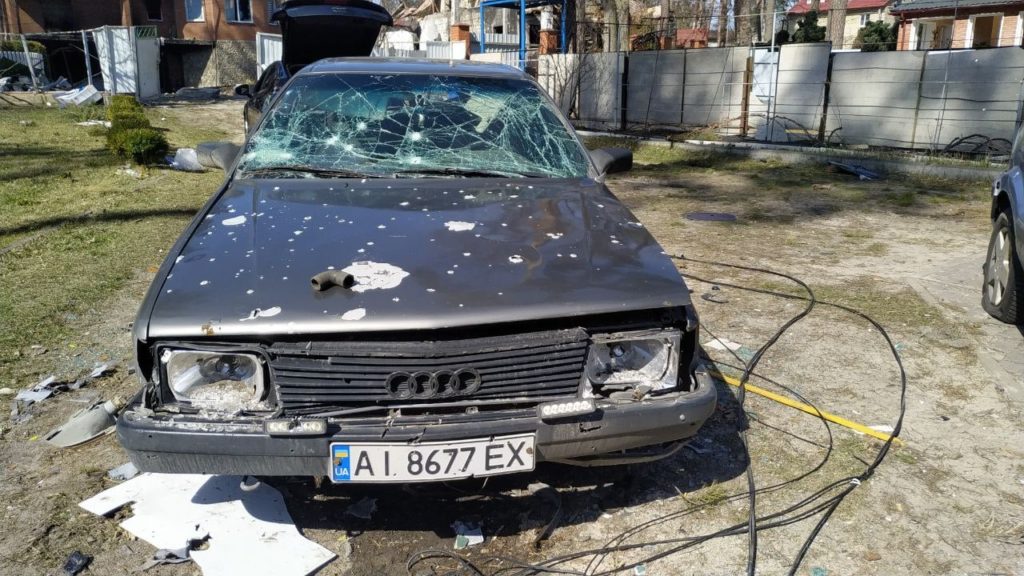 I left the car filled with gas. Russians tried to steal the car but they didn't succeed. I have problems with my feet, so the car used to be my great helper… Not anymore. Now I have switched to a bicycle. Every year I go by car to Kuyalnik resort for treatment, it's in the Odessa region – not this year, the Russian orcs ruined it all. It's sad we had to go through all of this, but thank God we are alive.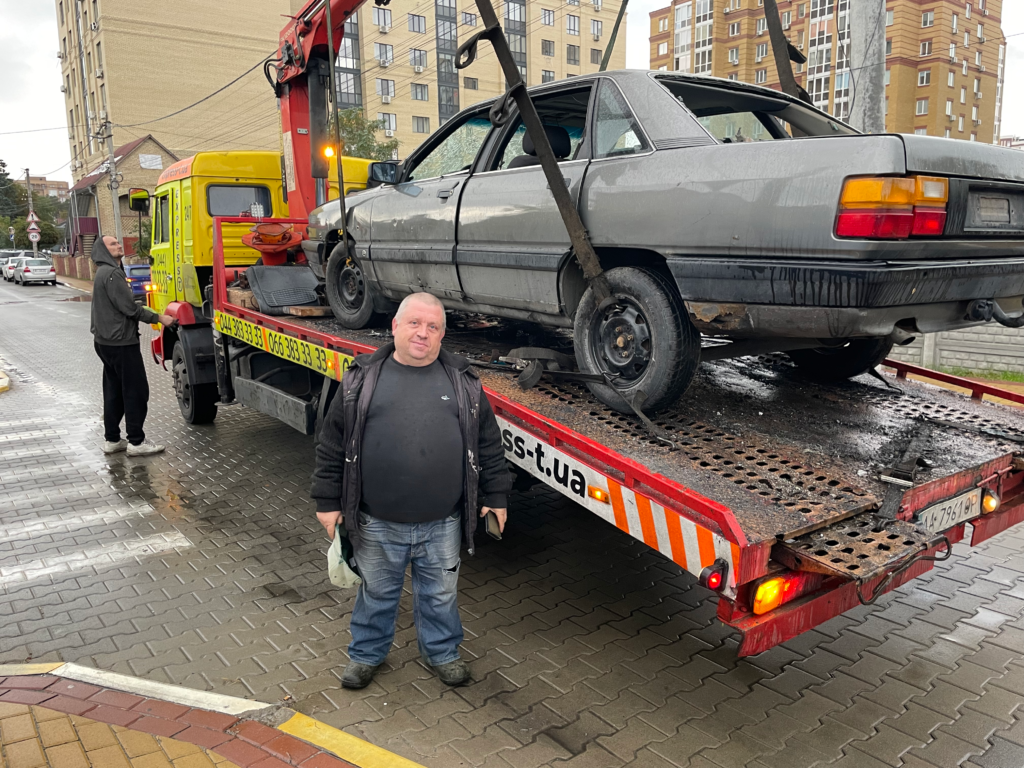 I also have a video which was shot the next day after the Russians left – it shows the house and the garage where we were hiding, and all the destroyed cars in the yard.
P.S.: The cats survived, thanks to the local volunteers.