In the morning, around 4:45 a.m., I woke up from a call from my mother, who informed me in an alarming voice that the war had started, and I could hear the large-scale roar of enemy planes. She asked to collect all the necessary belongings and be sure to take all the documents. We agreed that the whole family would gather at my sister's house. There was a huge traffic jam, it was very scary to drive alone (usually I really liked to drive my car alone, as I actually relaxed behind the wheel and felt happy). Until late evening, my family and I were in panic, all at my sister's house, we heard enemy planes flying almost over the very roof, I will never forget this sound… I will never forget this feeling of fear when you close your eyes and ears from the buzzing… Suddenly, an acquaintance from the military called and told us to leave the city immediately. Without taking any belongings, we got into one car, which was fully fuelled with diesel, and drove without knowing where we were going. I decided to leave my car, the Mini, which only had half a tank of gas in it, in the parking lot near the neighbors' house, because I didn't know if I would be able to refuel somewhere, as there were too many people leaving the city and it was better to leave the car near the house than to get stuck with no fuel somewhere along the road.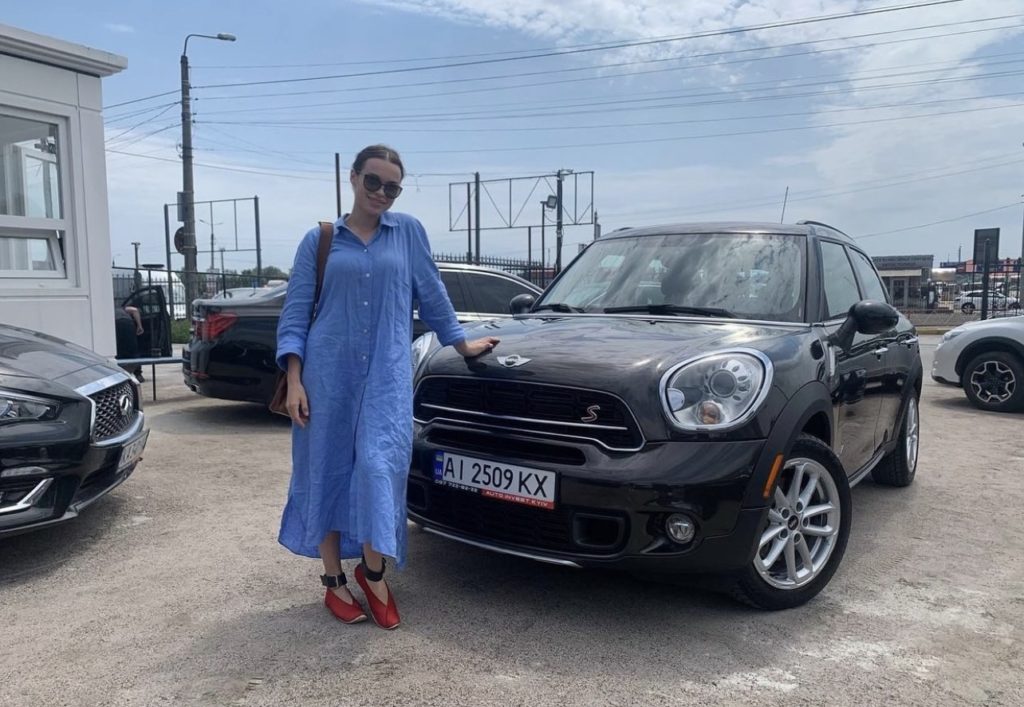 When I was parking near the neighboring house, a thought suddenly hit me: Maybe I'm parking it for the last time? But then I immediately thought that I just really love my car and am afraid of losing it, that's why such sad thoughts appear in my head.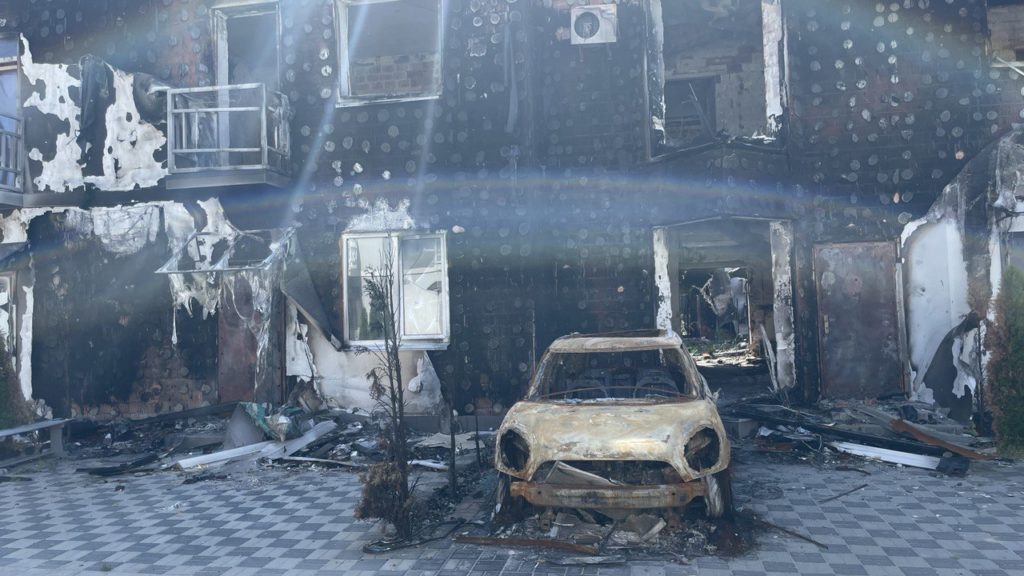 I stayed in the Eastern part of the country with my family for about two months. When I found out that my car was completely burnt, of course I was saddened, but there were no tears in my eyes, because I was mostly worried about the people who remained in my city. But later, when my family and I returned home and I saw my beloved, modern, very cool Mini car – or, more precisely, the burnt remnants of it – I cried because it was my first car that was a gift from my parents, which I could not even dream about. I loved her so much, sometimes I couldn't believe that I was driving such a cool car. I thought I had the best car in the world! My first car – Mini, which I still love and will always love, will always remain in my heart! Every time I see a Mini Cooper on the road, I smile and think: They are so cool! My soul still hurts from the loss of my beloved first car, but I thank God that in this terrible war I only lost material things, and all my relatives and friends are safe and with me!
All that's left of my beloved car are the keys, which I'll keep forever! Because my Mini is my love!