Lux Helsinki brought light to the city and got residents out on sledge and snowboard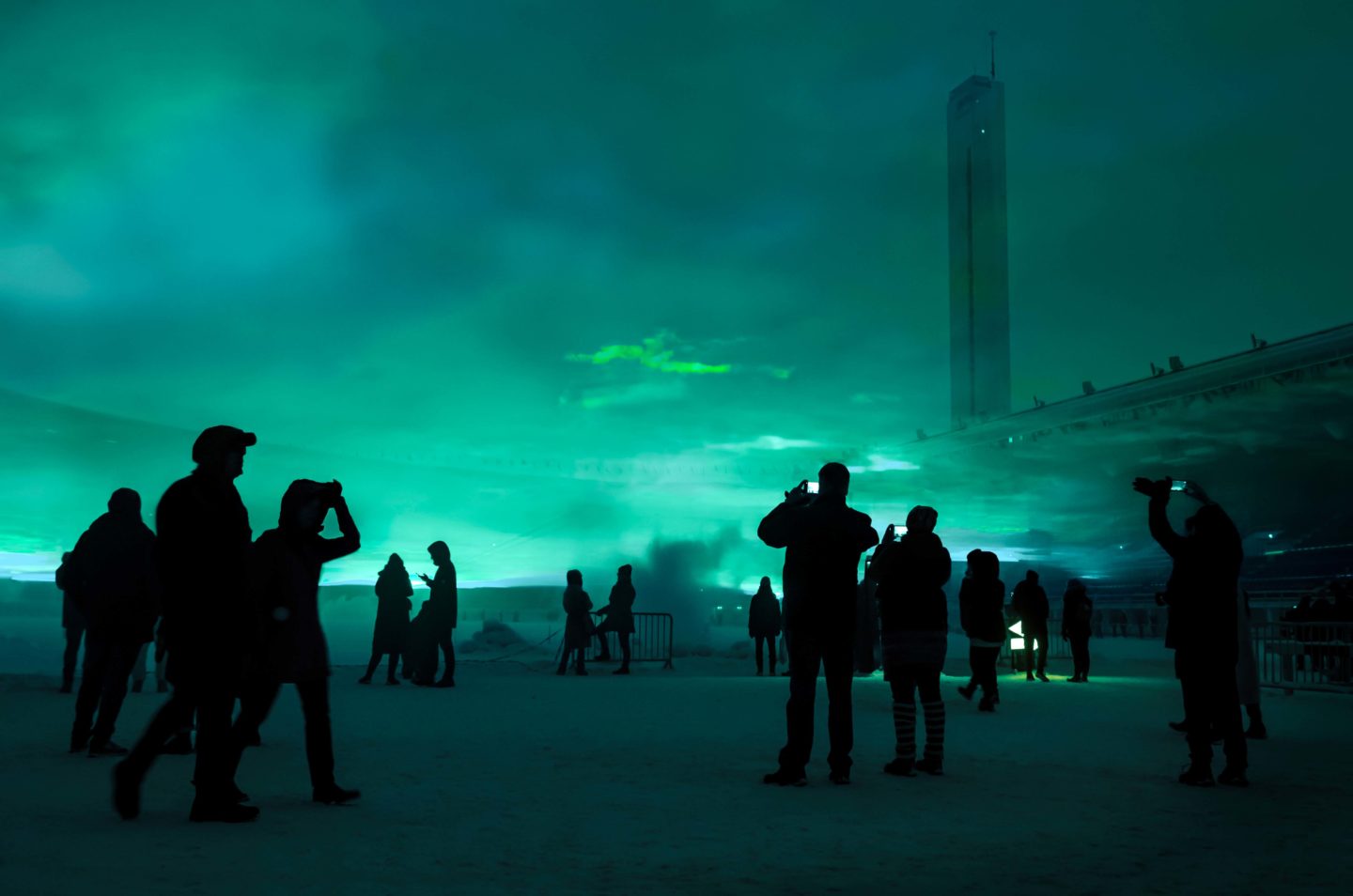 Spread across the city, the event was visited by a total of approximately 120,000 people. Dan Acher's Borealis became one of the most admired works in Lux Helsinki history.
Lux Helsinki used light art to create a magical atmosphere in the snow-covered city on 5–9 January 2022. Adhering to safe distances, light art brought joy to all corners of the city, with a total of 24 works spread from the city centre all the way to Kannelmäki and Vuosaari.
The traditional communal walking route had to be discarded and works were both moved and cancelled just a week before the event to ensure that the public were guaranteed a safe experience with adequate distances in the current coronavirus situation. The combined total estimate of visitors at different locations amounted to around 120,000 people. Organised for the second time as part of Lux Helsinki, Lux Korkeasaari attracted a record crowd to look at light art and animals, which resulted in around 30,000 euro donated to the conservation work of endangered snow leopards.
"Instead of Lux Helsinki being viewed during one night, it became a multi-night urban orienteering experience for many people. Ultimately, this was a very fitting way to cheer up Epiphany weekend with its many restrictions", says Stuba Nikula, CEO of Helsinki Events Foundation, the organiser of Lux Helsinki.
This year's Lux Helsinki routes had to be planned and tailored by the residents themselves, and many used the event to visit locations in the city they had not seen before. There were almost as many Lux Helsinki experiences as there were visitors: the event's social media channels told tales of people enjoying light art on ice, in trams, on skis, in a minivan rented with neighbours as well as on sledges and snowboards. Even though many missed the pre-planned route and festival-like experience, a recurring theme in audience feedback was a feeling of empowerment and hope brought by experiencing light art during this difficult time.
One of the most beloved works at Lux Helsinki was the Swiss artist Dan Acher's Borealis, which conjured northern lights above the Olympic Stadium. The breathtakingly beautiful work, constantly changing with the weather and wind, almost made one lose one's sense of time and place in the stadium. Thousands of images and video clips of the work, glowing in shades of blue, red and green, were shared on social media during the event.
"Light art emphasises beauty, and it is delightful that this most important aspect of art once again brought unforgettable memories to the people of Helsinki. Even now, Lux managed to combine topical works of art and the urban environment to create a joyful yet surprising experience", Nikula states.
Lux Helsinki partners are Sun Effects Oy, STEK ry, Korkeasaari Zoo, the Italian Cultural Institute, the Parliament of Finland, Citycenter, Shopping Centre Forum, UPM, UPM-Kymmene Cultural Foundation, Helen, Varma and Culture Centre Stoa.