Light artworks brought delight, moved and got the public moving in Lux Helsinki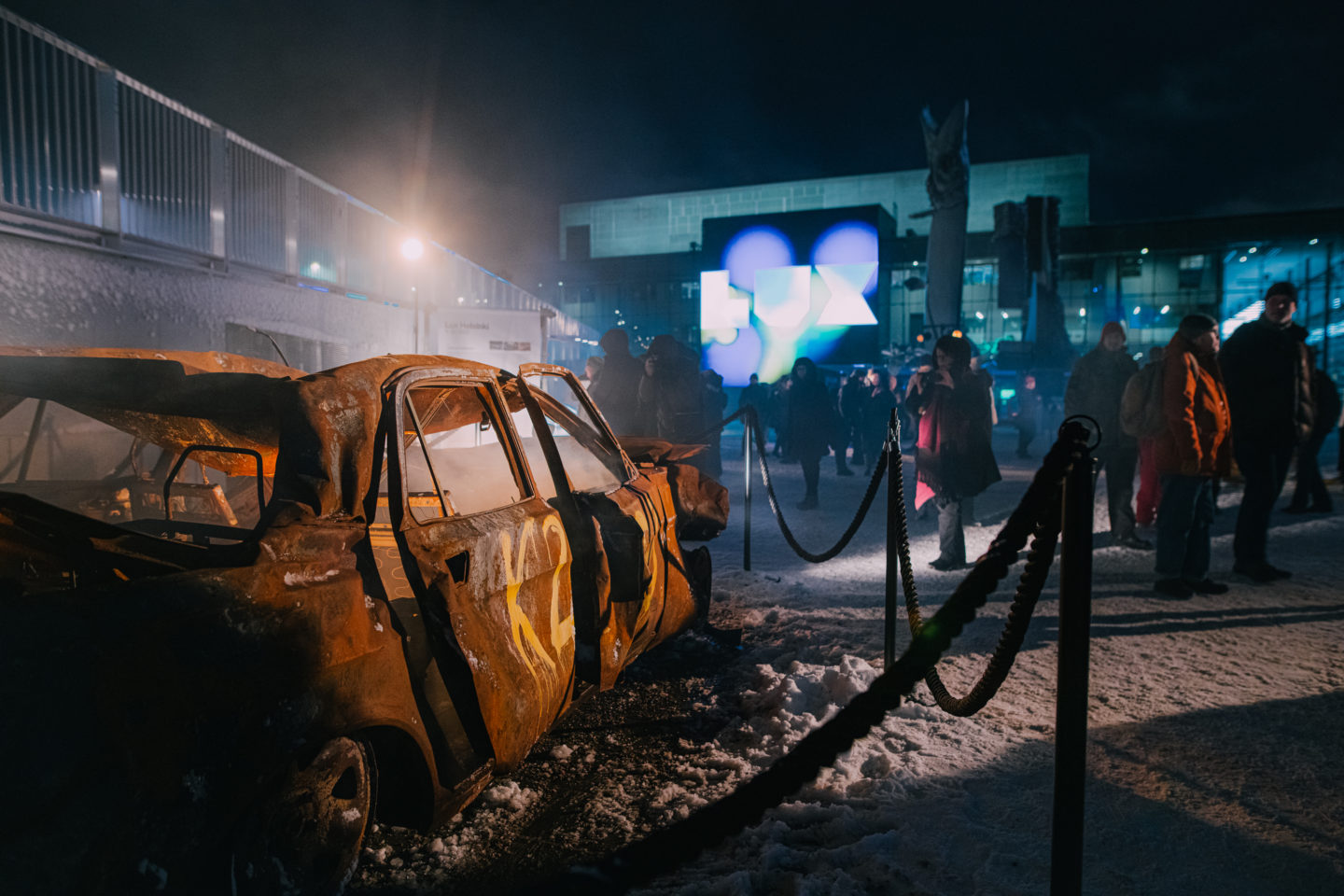 On 4-8 January this year, Lux Helsinki attracted the public outdoors to take a look at familiar and less familiar surroundings in Helsinki in a new light. Once again held in its full scope, Lux Helsinki created a memorable experience and brought joy amid the winter darkness.
Lux Helsinki brought light to the city and inspired people to get out and about in droves. Over five days, the public could experience light artworks in crisp frosty weather, moonlight and snow flurries.
"Lux Helsinki once again brought to light the curiosity of Helsinki residents to experience their home town differently and out of the ordinary. This time it was impossible to reasonably estimate visitor numbers since the event was so spread out. Lux is the largest winter recreation event in Finland – a great achievement for a festival of light artworks," enthuses Stuba Nikula, CEO of Helsinki Events Foundation.
The most striking and perhaps the most memorable work in Lux Helsinki was the installation by Czech artist Maxim Velčovský The Physical Possibility of Death in the Mind of Someone Living, which was composed of burnt-out cars from the war in Ukraine. The installation was moving in its effectiveness and also attracted international media attention during the festival.
"Lux Helsinki has one really fine defining feature: despite the large crowds, it's a peaceful festival and the mood scene is good. However, one of the purposes of art is to provoke thoughts and sometimes even shock. This year, the thought-provoking work was Maxim Velčovský's prominently-placed installation of cars battered by the war in Ukraine. If the work could talk, it would say in Ukraininian "Don't forget us", says Juha Rouhikoski, Lux Helsinki's artist director.
This was the first time that Lux Helsinki was implemented as several collections of artworks rather than arranging the works along one route. These collections were in the downtown, Ruoholahti and Suvilahti. This was done to allow more space and, despite the large crowds, people were able to move easily from one artwork to the next and could even linger at the artworks if they wished. Yasuhiro Chida's Analemma, which took over the MUU Helsinki Contemporary Art Centre, and Juha Rouhikoski's Swan Song, in the concrete gasometer in Suvilahti, attracted queues of people.
Even though indoor spaces have limited capacity, they do enable various artworks – like these public favourites – and a diverse artistic experience. Swan Song benefited from augmented reality (AR), which created an air of enchanting sensitivity and magic. The immersive artwork Analemma transformed the gallery space into another reality with the beauty of 3-D space. Much to the delight of light artwork lovers, there will be chance to experience Analemma after Lux Helsinki since this experiential work will be at the Cable Factory until 29 January.
Lux Helsinki is a free, accessible event for the whole family. The festival is organised and produced by Helsinki Events Foundation. Lux Helsinki's artistic director is Juha Rouhikoski, whose curator team also includes Immanuel Pax, Lari Suominen, Mia Kivinen and Ilkka Paloniemi.
Lux Helsinki's partners are Korkeasaari Zoo, the Italian Cultural Institute, Polestar and Yle.