Event industry fights for survival during the pandemic era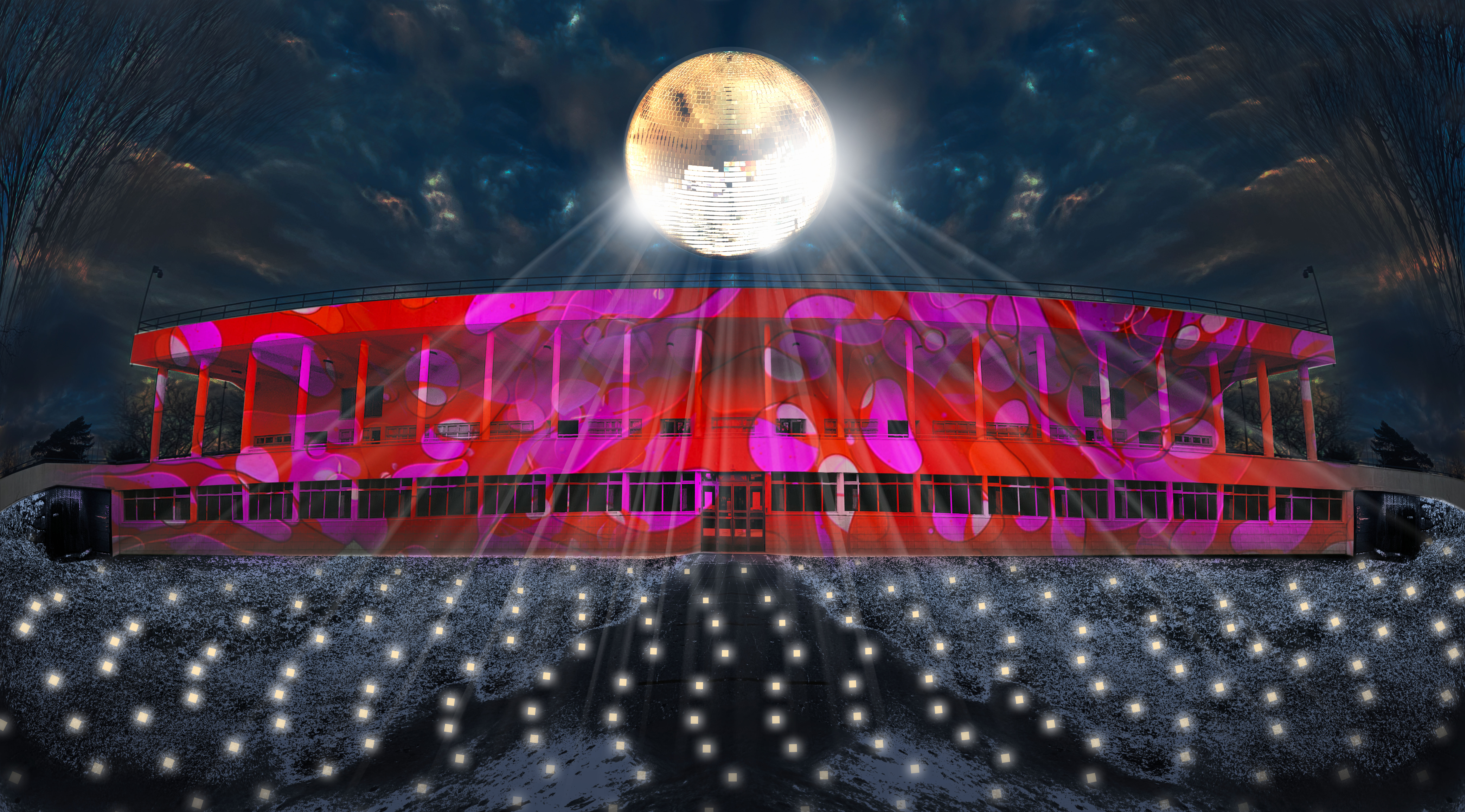 Sun Effects has designed and produced hundreds of urban light and video art projects during the past decade in Finland and abroad. It has been responsible for curating and the technical implementation at Lux Helsinki for ten years.
"Our aim is to promote the status of light and video art, and Lux is a great channel for us to realise this mission", says Matti Jykylä, Artistic Director at Sun Effects.
The pandemic era has been unimaginably difficult for the art and event industry. In spring 2020, Sun Effects lost 90 per cent of its work due to event cancellations. The situation has, however, improved this year and it has been possible to organise events once again.
The company has realised, among others, fixed lightings for facades, exhibitions and interactive experimental marketing projects. New customers during the pandemic have included Santa Claus and the president of Finland. "We have turned every stone to keep our personnel employed in their field."
The future of events and festivals remains open. The situation of the art and event industry will not normalise overnight, but requires a lot of work and even more state support.
"An insane amount of joy disappears from society when art cannot be performed or displayed. It affects the entire art and culture sector as well as regular people, because art increases well-being and directly impacts mental health", Jykylä says.
Lux is a glimpse of light for artists and light technicians
Finnish light art expertise is world class, but the enduring uncertainty has made many people look elsewhere.
"With many top professionals having lost quite a bit or all of their work, the future of Finnish light and video art expertise is worrying. Light art is a significant part of our collective identity, too; it is our work and profession. It brings food to the table. For companies, the most challenging thing is the uncertainty. If we are constantly getting restrictions for two weeks at a time, it is practically impossible to build any major productions. Many projects are done with a timescale of one year or even more."
Luckily, there is some hope and light on the horizon. The upcoming Lux brings joy to the public as well as a small glimpse of light to the everyday life of many artists and light technicians.
"Interactive works that require contact are tabled for the time being, but it does not change the nature of light and video art as such."
Jykylä puts his hope in vaccine development and more state support for actors in the culture sector. He is not worried about light art.
"Light and video art can take many forms. They will be the first art forms that make breakthroughs in post-pandemic event concepts. The event industry is, of course, grateful for the support granted by the state, but if you compare it to other countries, for example, Sweden or Denmark, the support in Finland has been pretty modest. Over here, we are worried that state support distorts competition, but this is a very international industry, and at this rate, the competition will be distorted in relation to international competition", Jykylä states.

Image: Lux Architecture – Swimming Stadion