Italian Cultural Institute brings international air to Lux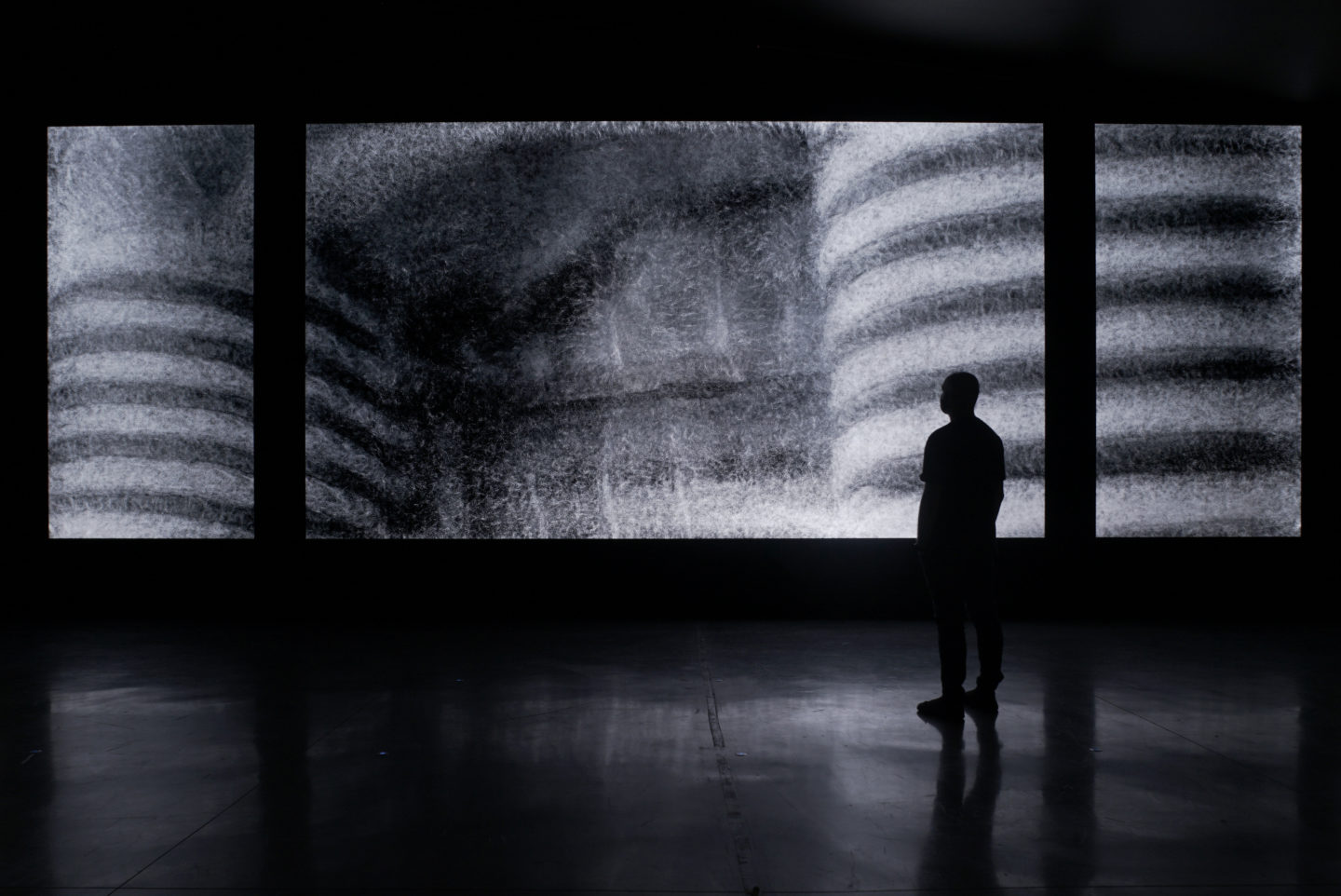 Lux Helsinki brings dazzling works by international light artists to the people of Helsinki. These include two performing works by Italian artists, realised in co-operation with the Italian Cultural Institute.
The location-specific data installation Falin Mynd by the multidisciplinary art studio fuse* has already wowed audiences in Milan. The digital landscape is generated from social media data related to Helsinki: tweets, hashtags and news. The surreal installation work Unshaped by Quiet Ensemble uses continuous change to mimic the movement of northern lights or waves. The immersive work can be viewed at Vuosaari House as part of the co-operation with the regional cultural centres of the City of Helsinki.
Lux Helsinki is an event for the entire city, gathering together every citizen of Helsinki regardless of age. The diversity of the audience is important for the Italian Cultural Institute, too.
"Italy is a versatile land of culture, with long traditions as well as a lot of modern technical and artistic expertise, and working with Lux Helsinki is a great opportunity to showcase that. It is very nice that this co-operation gives the audience a new perspective into Italian culture and expertise", says Patrizia Gambarotta, Director of the Italian Cultural Institute in Helsinki.
A trip to Italy from home
The Italian Cultural Institute is a governmental body of the Italian Ministry of Foreign Affairs and International Cooperation, with local offices in several countries. In Finland, the Institute organises, for example, various cultural events and language courses. It is dedicated to promoting Italian language and culture in Finland.
"In recent years, the Italian Ministry of Foreign Affairs has endeavoured to promote Italian culture and creativity all over the world, and presenting light art works at Lux Helsinki aligns nicely with this goal. We are extremely happy that the works of no fewer than two Italian art studio are on display at the festival", says Gambarotta.
How else can the people of Helsinki enjoy Italian culture without packing their suitcases? One good way to get into an Italian mood in your hometown is to participate in an Italian language course. The Cultural Institute's popular courses are normally organised in Ullanlinna, but during the pandemic, the teaching is being done remotely.
In addition to language courses, the Institute organises versatile cultural events all over the city. The themes of the events range from cinema and design to music and cuisine.
"We also have an Italian-themed library with over 10,000 books. The books include anthologies and essay collections, art history and linguistics, and there is a wide selection of Italian films and documentaries. Benvenuti!"
Falin Mynd by fuse* can be seen in Suvilahti during Lux Helsinki on 5–9 January from 5 p.m. until 10 p.m. Unshaped by Quiet Ensemble at Vuosaari House on 5–9 January from 5 p.m. until 10 p.m. Image: *fuse – Falin Mynd